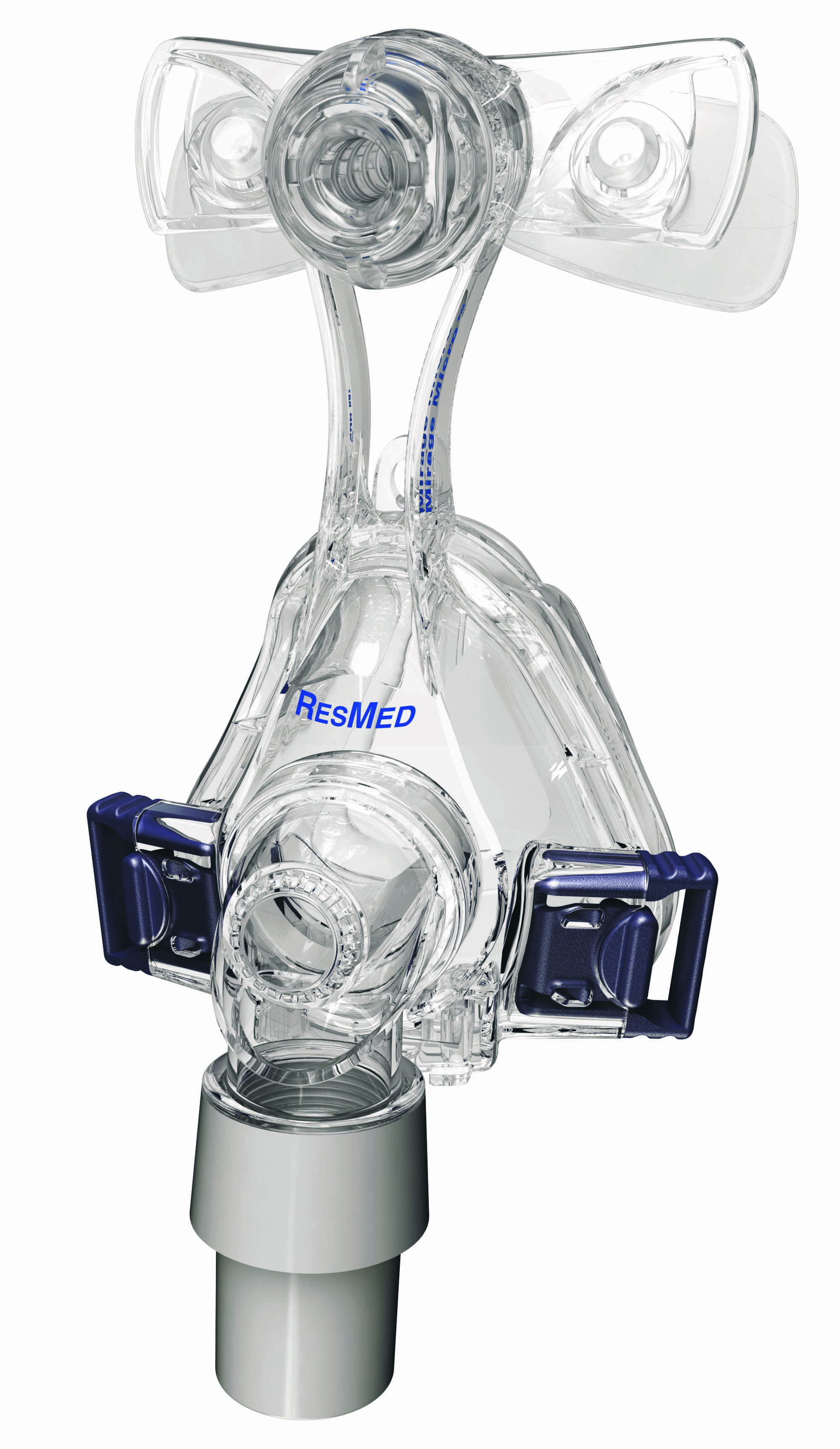 Mirage Micro Nasal CPAP Mask Without Headgear
Details
The Mirage Micro nasal CPAP mask features ResMed's MicroFit forehead support system. This allows you to have a comfortable, locked in fit for your nasal mask without having to sacrifice an effective seal for your mask.The MicroFit system is equipped with a dial that offers 24 different positions. This allows users to tailor the way their mask fits so that it is comfortable and secure. With each adjustment of the MicroFit dial, the dual-wall cushion and forehead adjust simultaneously for a seamless fit.
To learn more about how the Mirage Micro nasal CPAP mask can provide you with a personalized fit to maintain your CPAP therapy, please contact us. Or, if you're ready to order this mask, click the add to cart button to get your order process started.
Included in your package:
Product Specs
| | |
| --- | --- |
| Frame | Polycarbonate |
| Clear Dial | Polycarbonate |
| Elbow | Polycarbonate |
| Headgear Clip | Polycarbonate |
| Forehead Support | Polycarbonate |
| Swivel | 15% PTFE in Polycarbonate |
| Ports Cap | Silicone Elastomer |
| Cushion | Silicone Elastomer |
| Forehead Pad | Silicone Elastomer |
Mirage Micro Nasal CPAP Mask Without Headgear Features
Personalized fit. The choice of 24 positions is at your fingertips, providing a comfortable, effective fit to accommodate your preferences.
Comfort. The MicroFit dial fine-tunes each fit to suit your needs and preferences.
Quiet and streamlined. Quiet venting gently diffuses air away from you and your bed partner.
Intuitive. The simple-to-use MicroFit dial is easily adjusted with one hand, even while you are lying down.
Visual freedom. The slender design offers an improved field of vision.
Documents & Videos for the Mirage Micro Nasal CPAP Mask Without Headgear