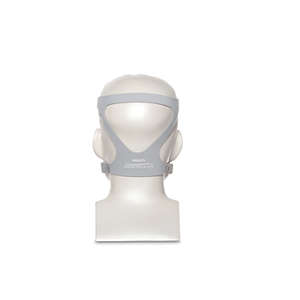 Amara Headgear
Details
This is the replacement headgear for the Amara Full Face Mask.
The Amara headgear has sturdy, inlaid tabs for durability and is designed to offer a stable fit throughout the night.
The quick release talon headgear clips make putting the mask on and off smoother.
The clips are made of a soft plastic to hold up to use and snap into place with one click.
Twist the talon clip to remove it from the mask frame.
Included in your package:
Replacement Headgear in Selected Size
Documents & Videos for the Amara Headgear