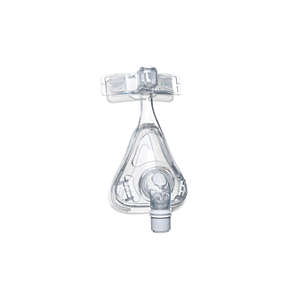 Amara Full Face CPAP Mask without Headgear
Details
This mask features a reduced size simple design with 60% less parts than others of its kind.
The silicone cushion fits into the mask with one click, reducing pressure points for a more comfortable fit.
The four cushion sizes ensure that the mask fits almost all patients, and the same frame is used for all cushion sizes.
The clear silicone cushion ensures a good seal while providing a nice appearance.
Included in your package:
Petite Amara mask with reduced size frame without headgear
Amara Full Face CPAP Mask without Headgear Features
Performance
Amara silicone for light mask
Simple design for the right fit
One-click cushion assembly
Documents & Videos for the Amara Full Face CPAP Mask without Headgear