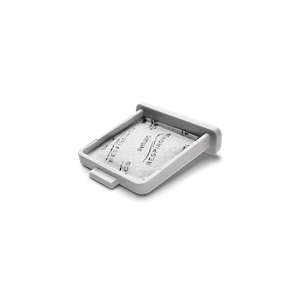 DreamStation Go 30-day Fine Filter
Details
For enhanced filtration, try our 30-day disposable fine filter. Philips 30-day disposable replacement fine filters help clean the air you breathe by capturing dust, pollen, mold spores, pet dander and more with a 95% efficiency at .5-.7 micron.
The Disposable Fine Filter for DreamStation Go CPAP Machines (6 Pack) is a 6 pack of disposable filters for use with the DreamStation Go Auto CPAP machine from Philips Respironics. These filters are for use with these machines only and will not work with any other machines.
These are disposable filters which should be replaced every 30 days. They cannot be cleaned.
Included in your package:
6 pack of ultra fine filters